---
Please contact Crystal Steinberg for additional information or with any questions by phoning/texting 262-939-8323 or at pastorclsteinberg@gmail.com for more information on these classes. I look forward to hearing from you. She resides both in AZ & WIS. Go to Distributor Page & Click for Crystal Sternberg under Wisconsin or Arizona.
---
*Katie Shell out of Phoenix, AZ is offering the following: Go to Distributor Page & Click for Katie Shell under AZ.*
Essential Dance Workshops by Katie Shell below
Awaking the Divine Feminine
Essential Soul Painting: Loving Ourselves Fully
Embracing Your Journey: A Holistic, Wellness, & Metaphysical Event
Arizona Wellness Expo: Holistic Solutions and Integrative Therapies for Mind, Body, & Spirit
---
WISDOM OF THE EARTH TEACHER KATHY PADECKY ANNOUNCES:
Therapeutic Touch with Aromatherapy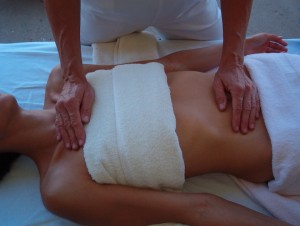 This workshop will reduce your stress levels and put a smile on your face and your trapezius muscles will relax.
Aromatherapy puts you in tune and your client's body so your hands will become your heart. Experience your personal connection with high vibrational essential oils and the difference between your touch and your touch with essences.
Participants will experience the concept of When your hands become your heart by using aromatherapy with therapeutic touch. They will observe the difference between touch with and without essential oils.
You will experience the therapeutic balancing techniques on the soles of your feet with lavender. You will experience a hand or scalp massage with peppermint. You will experience lemongrass lymphatic pump to the feet. These essences and techniques will enhance your professional practice. We will focus on the contraindications and precaution of essential oils. At the beginning and end of the class, you will receive a misting application of the citrus essence neroli. This will put a smile on your face, uplift your spirits, as it reduces stress.
Kathy has worked in the holistic field for over thirty-five years. She holds an Associate of Science Degree in Holistic Studies from the International Professional School of Bodywork.
She received her Certified Aromatherapist certification from the American College of Health Care Sciences and a Medicinal Aromatherapy Certification with Wisdom of the Earth. Kathy has presented Practical Aromatherapy at the AMTA and author of many articles and taught at numerous schools, encouraging individuals in the professional opportunities, When Your Hands Become Your Heart, and Aromatherapy.
Instructor: Kathy Padecky
Date/Time: November 4th, Sunday 9am – 5pm
Location: ASIS Flagstaff Campus
Tuition: $185.00
Early Registration Discount: Pay before October 5th 2018 and pay $150
Payment Info: Call/text for any information or to quickly pay over the phone.
Prerequisite:
Registration Contact: call/text (928) 451 4853 workshops@asismassage.edu
Continuing Education Credits: 7


Go to Distributor Page under Arizona & look up Kathy Padecky for more information.
---
Wisdom of the Earth | Lemia & Joshua Pre-curser Courses:
Websites: ramaholisticcare.com theconsciousgroove.com
Email Addresses: lemia@mac.com thecgroove@gmail.com
ARIZONA
Shakti Naam Yoga + Aromatherapy***
Tuesday's 5:30pm-7pm
1099 N. Willard Rd.
Cottonwood, AZ 86326
$10/Class
Ancient Mysticism & Aromatherapy***
Wednesday's 6-7pm
1099 N. Willard Rd.
Cottonwood, AZ 86326
Taught In Series of Classes, Email To Join (lemia@mac.com)
Check ramaholisticcare.com weekly for updates on workshops, hikes, moon ceremonies, and other opportunities to come together with the Devas and commUNITY!
Go to Distributor Page & look under AZ or CA for more information on Lemia & Joshua.